Hoosier Foot and Ankle Care- Patrick.DeHeer
by Patrick DeHeer
(Indianapolis,Indiana,US)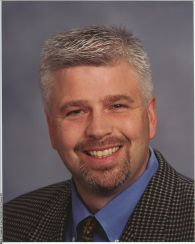 Dr. DeHeer at Hoosier Foot & Ankle treats all of your foot and ankle problems, from simple calluses and skin conditions, to complex bone problems. We can spot a developing condition and correct it before serious damage occurs. Most importantly, our podiatrists teach you how to take care of your feet, which prevent many foot ailments from occurring.


Your Comfort And Convenience Are Our Priority
We want to address your foot condition as quickly, easily and affordably as possible. We participate with most insurances and our friendly, professional office staff will submit claims on your behalf. In addition, we offer flexible office hours at multiple locations including same-day, early-morning, and lunchtime appointments.
Your First Step Toward A Pain-Free Lifestyle
If you suffer from foot and ankle pain, you already know it can severely disrupt your quality of life. Even the simplest activities of daily living - like walking become difficult. Your very mobility suffers, as a result. You don't need to endure heel, foot, or ankle pain. At Hoosier Foot & Ankle, you can find exceptional podiatric care for virtually every foot and ankle condition. From bunions to hammertoes, to clubfoot reconstruction and diabetic footcare, Dr. Patrick DeHeer has the knowledge, experience and expertise to get you back on your feet, as quickly as possible.For more details Visit
Hoosier Foot and Ankle care