Diabetes and Nutrition
This is a difficult question for many. To complicate matters more, there is really no certain diet for diabetics to follow. Many people do not understand the needs of diabetes nutrition guidelines. And many people also can't understand how closely tied to good diabetic control the food you eat can be.
The American Diabetes Association has what is referred to as the Diabetic Food Pyramid. This pyramid was designed much like the old one, but provides better information on diet guidelines to help you stay in control of your blood glucose levels, and weight.
This new food pyramid is divided up into six groups. The size of the groups varies. The larger the group, the more servings per day you can consume.
The grains and starch allowances are of the largest group. This includes foods such as whole grains, pastas, breads, cereals, potatoes, corn, beans and peas. The alloted number of servings per day is between 6-11. To lose weight, you should stick with the lower number of 6 servings.
The next group down is vegetables. Vegetables are naturally low in fat, of course. This makes them good food for everyone. Cabbage, cauliflower, carrots, tomatoes, lettuce, and cucumbers are examples of the vegetable group. The alloted number of servings is between 3-5 every day, though it does not hurt to go above that number.




In the middle of the pyramid is fruits. This group contains some carbs, berries, melons, apples, bananas, peaches, grapes, and others. You recommended allowance is between 2-4 servings.
Following fruits, is the milk group. This includes milk and milk products such as milk and cheeses. If you are trying for good weight control, stick with the lower fat selections in this group. The recommended allotment is between 2-3 per day.
As you near the top of the pyramid, you will notice the meat group. The meat group will include beef, turkey, fish, eggs, dried beans, peanut butter, and chicken. You only need 4-6 ounces of these foods in a day.
At the very top of the pyramid is fats, sweets, and alcohol. You should really avoid much of this group at all except for very small portions.
The best meal plan for you can be devised by a nutritionist or dietitian. The nutritional needs for a diabetic can vary from person to person according to their insulin or medication needs.
A professional dietitian or nutritional expert will be able to help you make the best of food choices while dining out, during the holiday season, and other times . And also, the nutritionist will be able to make the best of your meal plan by factoring in your likes and dislikes on many foods.
Essiac Tea For Diabetes--Essiac Tea is natures alternative remedy for treating many of today's health concerns. Essiac Tea is best known for cleansing our digestive systems from the build-up of harmful toxins. If toxins are not removed from our bodies they will work their way into our blood systems and vital organs. Once toxins are removed essiac goes to work to build a healthy immune system.

Amazing-Glutathione.com
Diabetes And Glutathione: How Can Glutathione Help Diabetics? Diabetes is related to high levels of inflammation and oxidative stress and low levels of glutathione. Learn more about how Diabetes and Glutathione affect one another.



Many people find it difficult to get enough fiber from their diet alone. For most, a fiber-supplement is the best way to ensure they're getting their daily allotment. There are a number of fiber-supplements online – each with differing functions. If you're looking for a fiber supplement that can also aid in colon cleansing and body detoxification. Check with your doctor and choose a supplement with all natural, herbal ingredients.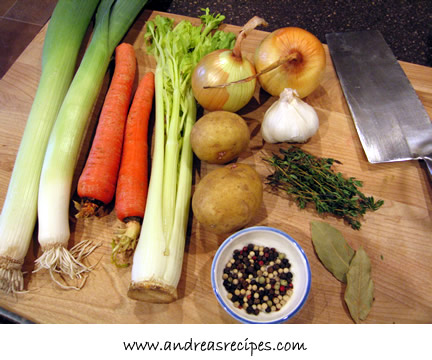 For a Mediterranean Feast visit my friends David and Pam's Garlic Chicken page at their great website: Cutting Edge Mediterranean Recipes. Diabetes information on symptoms, what causes this disease, information on complications, drug treatments and alternative treatments with natural supplements as options that can help control it. See this great site at: "Diabetes Facts, Alternative Treatments of Diabetes"


Description: Learn how our goji products can improve your health. For valuable insights about the critical importance of nutritional balance in achieving control of your health, visit A-Healthy-Balance". Gale Leigeber is a certified nutritionist who helps people achieve well-being thru diet, supplementation and homeopathy. See the site here.
Weight Loss for Healthy Living
Breads are essential to health. Read from this link.
Diabulimia is an eating disorder recognized by few.




Healthy Money Vine will lead you on a journey to health and wealth. Unique liquid nutritionals, some of the safest personal care products in the market place, wonderful compensation when you join with me.
I invite you to visit my website and see the opportunities and the products available.


How about a site that gives extensive information on nutritional supplements? Visit here to see.
"Promote diabetes prevention and management along with other chronic diseases through a worksite health promotion program. Learn more about starting an employee wellness program, receive a free consultation, and get program ideas!"
"Watching what you eat is key to proper diabetes management. Easy Diabetic Recipes provides over 200 tried and tasted recipes, from drinks to dessert!."




How do you eat healthfully?
This is an important question for all of us, and especially diabetic people. Tell us how you eat healthfully to keep your diabetes under control. Do you snack? What do you snack on to avoid low blood sugars? Tell us your ideas!
What Other Visitors Have Said
Click below to see contributions from other visitors to this page...